*Col's May Jorette
.
Buckskin mare, f. 1989. ABC 979(F)
Breeder: Joe & Corine Mead, Washington, USA.
Owner: Sweden.
Sire: *Colonel Austin, ABC 148(F).
Dam: *May Day, ABC 452(F).

Col's May Jorette is a high producing brood mare that delivers foals with outstanding disposition and good movements. She is range raised by Joe Mead and exported to Sweden. All her foals are curly and she is believed to be homozygous for curls.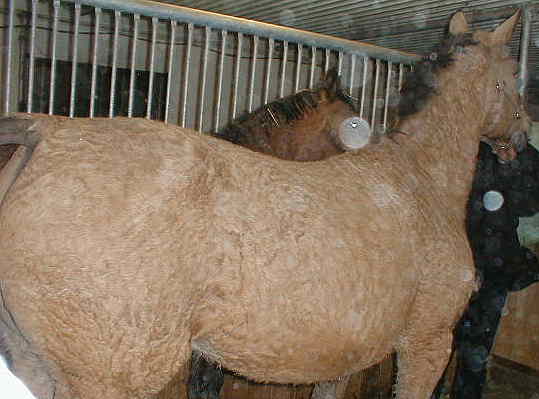 ---
...

Press BACK in your browser to go back to previous page. --- No frames visible, stuck in somebody else's frames or is it wrong language? Go to the front page and start over.
Trykk på TILBAKE i nettleseren din for å gå tilbake til forrige side. --- Ingen ramme synlig, sitter du fast i andre sine rammer eller er det feil språk? Gå til forsiden og start på nytt.